Lassi Nurila has placed 11th at the F3A World Championships in South-Africa. His placing is the highest achieved by a Finish pilot in the history of the sport since the first world championships in 1960. Lassi is also 7 time Finnish champion and 2 time Nordic champion.
Lassi was 10th after the preliminaries, but unfortunately lost the last place in the finals to Jason Shulman (USA). Jason went up to place 4th in the finals.
The podium is 1. Christophe Paysant Le-Roux (FRA), 2. Tetsuo Onda (JPN), 3. Andrew Jesky (USA). Team ranking 1. USA, 2. Japan, 3. Austria.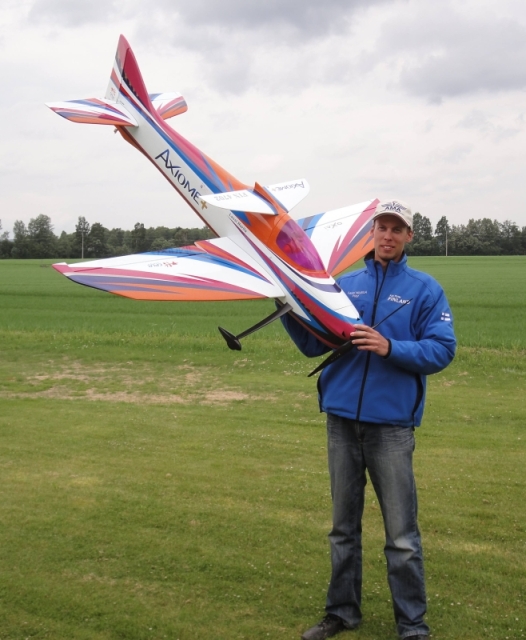 Lassi with his Hacker C50 powered Axiome+
Results